We all love our pets. They're friendly, warm and welcoming, but every now and then, they can be a handful to clean up after. The most serious stains that dogs and cats can produce include feces, vomit and urine. Depending on how old and well trained you pet is, these occurrences may happen only on occasion.
About Pets & Carpet Stains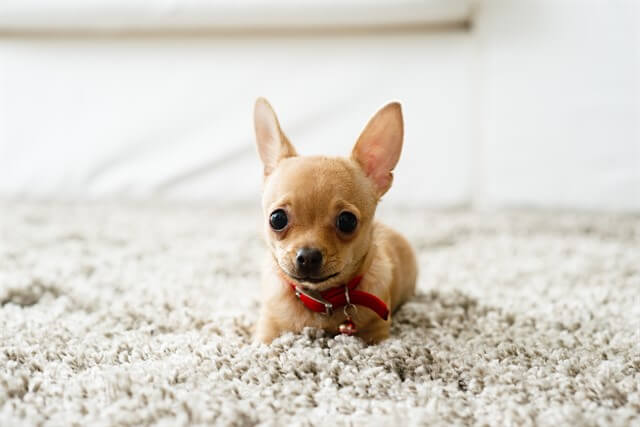 It's when they produce these stains on our lovely thick carpets that we spend a few seconds loving them just a little bit less. The biggest temptation is to attack the mess head on as soon as you find it, but this can be a mistake.
These types of stains not likely to budge using supermarket products and hard scrubbing. Most of the time they will require professional attention and industrial equipment to remove. Attempting to clean them with might and abrasive tools along can lead to more damage being afflicted. But this is exactly where we at Carpet Cleaning Brentwood come into the picture!
Professionally Removing Pet Stains & Odors
Our professional carpet cleaners will be able to review the situation and apply the most appropriate practice that will remove the stain while minimizing damage to your carpets, rugs, tiles, and of course upholstered furniture. In many cases the most ideal solution may very well be a steam clean using specialist industrial grade carpet cleaning machinery.
Our instruments will enable the dirt to be washed and sucked out of the carpet without causing any physical damage. Pet owners everywhere can sleep easy at night, knowing our solutions will be there to rescue their floors when needed!